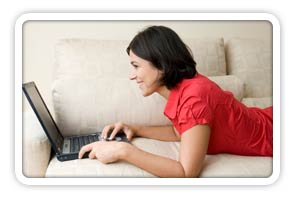 Get Your Ticket Dismissed in the OC the County Court Approved Way!
OrangeCountyTrafficSchool.com traffic school's free trial was made with one simple idea in mind: let you experience our trafficschool course first hand before paying us anything! Unlike most traffic school classes in the OC, we let you can try our ticket dismissal course online, minus the final examination, for FREE. If our free trial doesn't satisfy you, then you have lot nothing and can walk away, no strings attached. But we're confident once you get a taste of our California Best traffic school you'll want to go to traffic school at OrangeCountyTrafficSchool.com!

Why Doing an Online Traffic School Trial is a Smart Decision?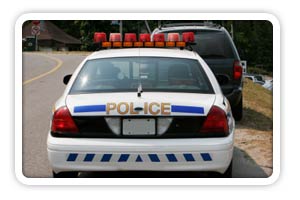 Quality Customer Care with Orange County Traffic School
We may offer a very low traffic school price, but our customer service staff is second to none. We have a fully staffed friendly and understanding staff ready to assist you. Contact us by phone or email, whatever is easiest for you - we'll be happy to answer your questions in a friendly and timely manner! And don't worry, se habla espanol tambien!

The Orange County Course You Can Take From Anywhere You Can Get Connected
Our course is totally online, which means you can take it from literally anywhere you can get an internet connection. Students in the past have completed their course from home, work, college, a public library, a friends house, or even a coffee shop with their laptop connection. Bottom line: if you can get on line, you can take our safety course - it's that simple!

Our Courses are Self Paced
With our online traffic ticket course, getting your citation dismissed has never been easier. You can take as little or as much time as you need to finish each lesson. Want to take the OrangeCountyTrafficSchool.com course all in one day? Not a problem. Are you busy with work, school, or other areas of life? Not an issue - you can take the course over several days or weeks. It's entirely up to you how long your online trafficschool program will take!

Completion Certificates Delivered
What good is a traffic school if you don't get the confirmation that you need? At OrangeCountyTrafficSchool.com, we will send your certificate of completion either to you or to your CA court (depending on your court requirements). And for an additional cost, we also offer certificate processing confirmation that will tell you if the court has dismissed your ticket or not.



Backed By the Best in the Business
OrangeCountyTrafficSchool.com has partnered up with the leader in the On line Traffic School industry: TrafficSchool.com. When you choose OrangeCountyTrafficSchool.com, you get Online TrafficSchool at a low, low price and the TrafficSchool.com guarantee - the best Court approved Online Traffic School courses available - now that's Traffic School you can trust!